We offer a full range of Surveillance Camera and Access Control Systems.
SERVICE INFORMATION
Please do not hesitate to call for any computer or other electronic service you might have.
Security Services
Our Security Surveillance Camera Systems are phenomenal in HD quality and warranty.  We will customize your system using  icRealtime for our high end camera systems and  HIKVision for a system that will fit into the smallest budget.  With quality that is better than any big box store and less costly.
Just the Right Amount of Electronics
Computer Parts & Electronics has always been the place for Houston individuals and companies to come to get top quality hardware that fits your needs.  We do not oversell.  Instead we keep you from spending your hard earned money on unnecessary equipment.
Is your system running slow?  Call us to get your system running faster than when new.

Do you need dual monitors?  Call us for great options.

Have you ever forgot to lock your door?  Remotely lock it.  Call us to find out how.

Do you have bad WiFi in your home or office?  Call us to have full coverage.

Would you like to remotely control your Lights, Doors and Alarm system?  Call us for a quote.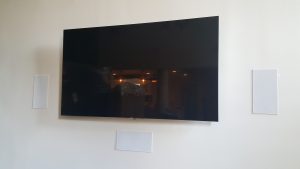 Do you need our services? We would love to assist! Fill out this form to get in touch.